Un modello innovativo di location, con vari teatri di posa – indoor e outdoor – dotati di tecnologia all'avanguardia: il tutto nei luoghi simbolo della nuova città. Ecco Milano City Studios
Milano City Studios è il nome dei nuovi studi per la produzione di contenuti televisivi digitali, spot ed eventi, nati da poco più di un mese a Milano, sotto i grattacieli del Distretto di Porta Nuova.
Un mese intenso davvero, dato che sono oltre 100 gli appuntamenti in programma e già 15 gli shooting effettuati, per brand legati ai settori della moda, del food & beverage, delle telecomunicazioni e delle produzioni cine-tv.
L'idea è un modello innovativo e nasce dalla società Big Spaces in link con altre realtà operanti nel settore e guarda ai grandi set di posa californiani: sono cinque le location a disposizione per riprese ed eventi – per oltre 20mila mq complessivi – dotate di forte impatto visivo e tecnologia all'avanguardia.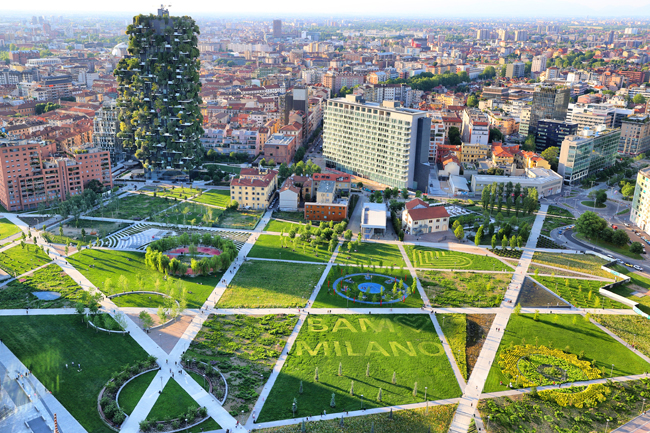 I nomi sono suggestivi più che mai: The Studio (struttura postindustriale polifunzionale con virtual set, LED corner, chroma key di diverse dimensioni, sistema multi-camera broadcast full tracking e motore 3D fotorealistico per contenuti in realtà aumentata), The Theatre (teatro di posa con set per grandi produzioni), The House (location per shooting, riprese e streaming live), The Square e The Park, questi ultimi due outdoor, nei luoghi simbolo del distretto di Porta Nuova.
Un punto di riferimento per agenzie di comunicazione, creatori di eventi live o digitali, broadcaster, etichette discografiche, case di produzione e operatori del settore, operativo a vari livelli.